A programme of festivities, with many and varied events, for everyone!
You may already know our Friday Summer night "Apero-bio", with organic aperitif assortments and local musicians.
Like every year, discover our programme of ecofriendly events! Family nights at Criq'Parc, beach-yoga & brunch, concert nights and organic aperitif... So many events which will liven this Summer season up, from July to September!
Relaxing and convivial moments... Let's discover the programme!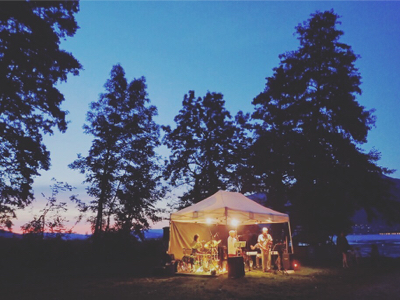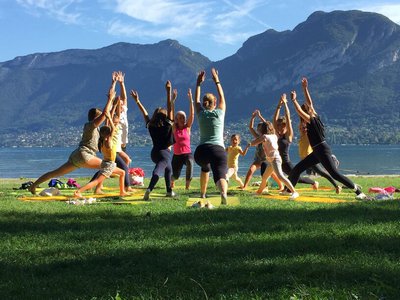 Reservation
---
By email at info@annecy-lacrique.com

By phone at +33(0)6 48 12 23 63
Useful information
---
Every event takes place in La Crique: on the beach, in the lake, at Criq'Park, or in our shelter.

Every event is organised with an ecofriendly approach, as usual!

The prices may vary according to the type of event. Some artists are paid thanks to your tips; do not forget to bring some cash with you!

As for the night events, do not forget to bring a jacket and a torch with you in order to have light during your way back.
Regular events
---
Every Wednesday in July and August: Beach-Yoga & Brunch

Every Friday night in July and August: "Apero-Bio" (organic aperitif) on the beach

One Sunday per month in July and August: a special session of Beach-Yoga & Brunch
Please drink responsibly